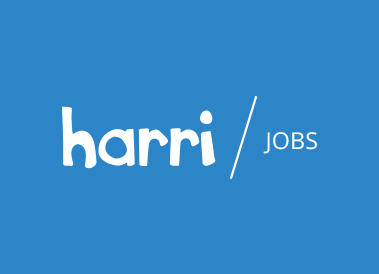 Est. 2012 and based in New York City, Harri introduces a congenial, easy-to-use online space for both employers and job seekers to connect. With an initial focus on the hyper competitive restaurant market of NYC, Harri has founded strong relationships with an impressive set of top restaurant groups and individual establishments in all major NYC boroughs, ranging from fast casual to upscale, full-service dining. Harri offers a modern, enticing platform, which exclusively caters to the unique dynamics involved with recruiting and retaining great talent. Harri is more than beautifully organized for job seekers, and highly efficient for employers - providing an innovative applicant management system perfected to make hiring a whole lot easier.
Responsibilities
As a Graphic Design Intern at Harri, you will be responsible for:
Creating print, web and/or visual design executions that address business, brand, market and user requirements, all within the brand restrictions of Harri.
Effectively communicating conceptual ideas and design rationale.
Collaborating with cross-functional, product-oriented teams to produce elegant design solutions.
Juggling multiple projects while effectively managing timelines and expectations.

Requirements
We have a small design team, and are looking for candidates who are self-motivated and able to work both independently and in collaboration with a team. The ideal candidate will have the following qualifications:
A senior student graduating in 2016 OR a recent grad (2015) with a degree in Graphic Design, Digital Communications or related field.
Must have a strong portfolio featuring examples of graphic, visual or interaction design work. Proficient in Adobe Photoshop, Illustrator and InDesign.
Have strong visual skills with careful attention to detail
Ability to prioritize and manage work to adhere to critical project timelines in a fast-paced ambiguous environment
Other softwares and/or techniques are a plus.
Please also include a link to your portfolio or samples of recent work.
send your documents/links to
design@harri.com