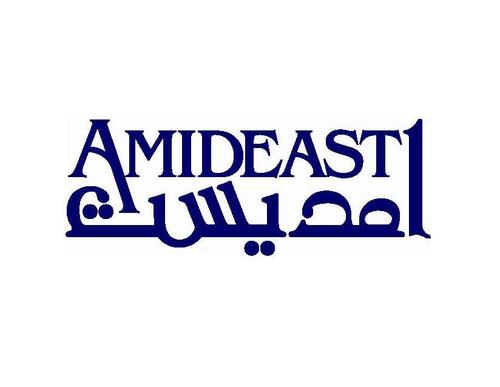 Employment Opportunities

AMIDEAST is seeking a full-time qualified Pre-college Counselor who will provide counseling to the Bridge Palestine Program participants in the West Bank including Jerusalem at the AMIDEAST's El-Bireh/Ramallah office. The Bridge Palestine Program is supported and funded by Welfare Association (Taawon). Initial contract period is anticipated to begin o/a January 15, 2017 and continue for one year, with possible extension.

Bridge Palestine is a 3-year capacity-building program targeting 400 selected tenth graders. The project aims to optimize opportunities for high achieving, innovative and distinguished students in Palestine to enroll in internationally acclaimed universities. The students, through this process, will be accompanied by academic and professional counseling programs in a variety of fields. A focus will be on precollege guidance and counseling that enables students to prepare themselves academically for a wide range of educational opportunities. This includes individualized support throughout 11th and 12th grade to help students to devise an early strategy that will help with college admissions.

Main responsibilities include:

-College matching and creating personalized college lists
-Creating college admissions action plans, timelines & schedules with students
-Securing letters of recommendations
-Assisting students in identifying and applying for scholarships
-Consulting students on financial aid and explanation of forms
-Tracking timely completion of standardized tests and scores
-Offering extra small group or one-on-one assistance when needed

Detailed:

-Assist students and parents in understanding the college admission and financial aid processes by providing access to current, clear, and concise information concerning the wide range of postsecondary educational opportunities available, entrance requirements, financial aid, curricular offering, costs, admission and financial aid deadlines, and the variety of early admission and early decision programs available.
-Assist students and parents in understanding the techniques and strategies of educational exploration in the college admission process.
-Broaden student's horizons by introducing them to the variety of postsecondary educational opportunities available and the educational routes to each.
-Assist students in selecting and registering for appropriate college admission tests, and in interpreting resulting test scores and their influence in the admission process.
-Assist students with developing a personal timeline or calendar for completing the tasks associated with the college admission process.
-Draft, proofread, and edit students' essays and assist students in developing appropriate interview skills for the purpose of the college admission interview.
-Provide a supportive environment for students and parents and work to eliminate or reduce unnecessary anxiety too often associated with the college admission process.
-Assist students in dealing with difficult situations such as college admission and/or financial aid denials and in developing alternative strategies should this occur.

Applicants must have the following credentials and experience in order to be considered:
-A Bachelor's or a master's degree in education, communication, psychology, or a related field, from an accredited university preferable from the USA or the UK
-A minimum of 3-year work experience in educational or social field.

Competencies:

-Accessibility to Jerusalem
-A good background in college student affairs, career counseling and higher education trends.
-Strong teaching, writing and communication skills.
-Willingness to work long and irregular hours.
-Excellent report writing skills.
-Excellent written and spoken English and Arabic.
-Proficiency in Microsoft Office.

To apply, please e-mail a cover letter expressing interest that explains why you are interested in this opportunity, along with a detailed resume/CV and contact information for three references no later than December 31, 2016. Please use the following email address to submit your letter and resume/CV:
MShilleh@AMIDEAST.ORG

and indicate the position you are applying for in the subject line. Only short-listed individuals will be contacted for further consideration. No phone calls, please.